Análisis cuasi-experimental del efecto de un programa de entrenamiento en liderazgo sobre la autoestima de estudiantes universitarios
R Ruiz Villegas

Consultora Internacional PROFERR

H.G. González Tregnaghi

Universidad Americana

H.A. González Ramírez

Universidad Americana
Palabras clave:
Liderazgo, autoestima general, autoestima social, autoestima académica, autoestima Hogar
Resumen
La presente investigación tuvo como objetivo evaluar el efecto de un programa de entrenamiento en liderazgo sobre la Autoestima de estudiantes universitarios en el Año 2015. El estudio corresponde al enfoque cuantitativo con diseño cuasi-experimental con medida pre - post. La población del estudio estuvo compuesta por 180 alumnos inscriptos en el programa, y la muestra final estuvo integrada por 69 estudiantes, quienes cursaron y concluyeron la capacitación. Para la recolección de datos se empleó el Inventario de Autoestima de Stanley Coopersmith (SEI) (Brinkmann & Segure, 1989). El análisis de los datos fue realizado mediante el Programa SPSS 11.0. Los resultados reportan un incremento significativo en la autoestima social, autoestima académica/laboral; autoestima hogar y autoestima general en los estudiantes considerando las medidas empleadas antes y luego del entrenamiento recibido.
Citas
Goleman, D. (2004). ¿Qué hace a un líder? Harvard Business Review, 10.
Jim Blascovich, J. T. (1991). Measures of social psychological attitudes, Vol. 1. Measures of personality and social psychological attitudes. San Diego: Academic Press.
Klatt, B., & Hiebert, M. (2001). The encyclopedia of leadership. New York: McGraw-Hill.
George, B., Sims, P., McLean, A., & Mayer, D. (2007). Descubra su autentico liderazgo. Harvard Business Review, 8.
Norris, S. E. (2008). An Examination of Self-Leadership. Emerging leadership journeys, 19.
Kolb, D. A. (2015). Experiential Learning: Experience as the Source of Learning and Development. New York: Pearson education Inc.
John, N. S. (2013). The Book of Afformations ®. New York: Hay House Inc.
Martínez, E. (2012). El Diálogo Socrático en la Psicoterapia.Bogotá: Ediciones SAPS.
Pennebaker, J., & Evans, J. (2014). Expressive Writing: Words That Heal. Washigton: Idyll Arbor Inc.
Schiraldi, G. R. (2007). 10 Simple Solutions for Building Self-Esteem: How to End Self-Doubt, Gain Confidence, & Create a Positive Self-Image. Oakland: New Harbinger Publications Inc.
Moran, A.J. (2015). An Examination of Self-Esteem's Impact on the Leadership Behaviors of Female Undergraduate Student Leaders. Illinois: Masters Theses.
McCormick, M. J. (2001). Self-Efficacy and Leadership Effectiveness: Applying Social Cognitive Theory to Leadership. Houston: Journal of Leadership Studies.
Abou, E. (2017). Relationship between Leadership Self-Efficacy and Leadership Effectiveness of First-Line Nurse Managers. Arts and Social Sciences Journal, 9.
Beck, A.T. (1979). Cognitive Therapy and the Emotional Disorders. New York: Penguin books Inc.
Burns, D.D. (1980). Feeling Good: The New Mood Therapy. New York: HarperCollins Publishers.
APA. (2013). Manual of The American Psychological Association, sixth edition. Whashington DC: APA.
Brinkmann, H., Segure, M.T., & Solar, M.I. (1989). Adaptación y estandarización del Inventario de Autoestima de Coopersmith. Revista Chilena de Psicología, 9.
Pennebaker, J.W., & Chung, C.K. (2007). Expressive Writing, Emotional Upheavals, and Health. Reserachgate, 59.
Millings, A., & Carnelley, K. B. (2015). Core belief content examined in a large sample of patients using online cognitive behavi our therapy. Journal of Affective Disorders, 9.
Bobek, E., & Tversky, B. (2016). Creating visual explanatins improves learning. Cognitive research principles and implications., 14.
Păunescu, C., Piţigoi, G., Gagea, G., & Păunescu, M. (2013). Study on the Self-evaluation of Self-esteem among Young Adults. Procedia - Social and Behavioral Sciences , 5.
Blackwell, J.O. (2012). Engage: The Trainer's Guide to Learning Styles. San Francisco: John Wiley & Sons Inc.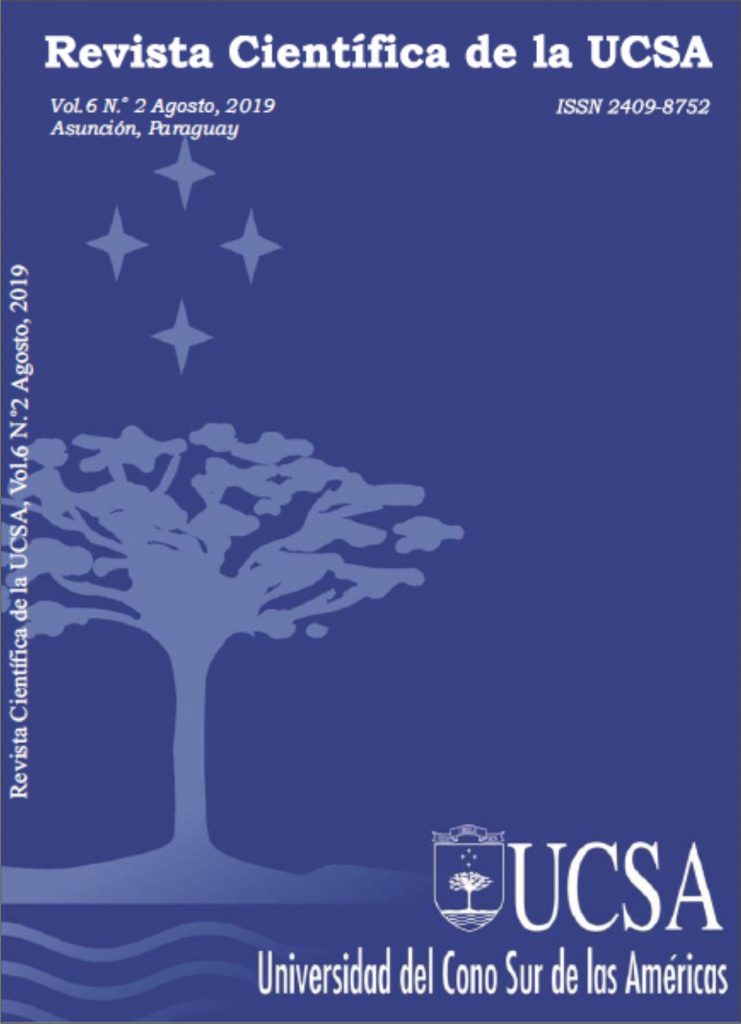 Sección
Artículos Originales